Hoi An Attractions
Hoi an attractions – when we talk about Hoi An, we must talk about Hoi An Ancient Town, it is an exceptionally well-preserved example of a South-East Asian trading port dating from the 15th to the 19th century. Its buildings and its street plan reflect the influences, both indigenous and foreign, that have combined to produce this unique heritage site.
1. Hoi An Ancient Town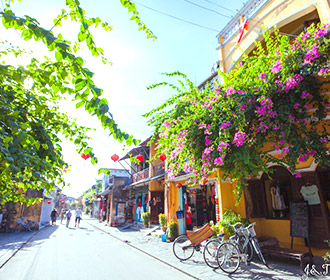 Hoi An ancient town is the first place in Hoi An attractions. In 16th and 17the centuries, Hoi An Old Town was a major trading post to Southeast Asia. The architecture features a unique mixture of East and West style. It is divided into five sections: Fujian district, Guangdong District, Chaozhou District, Hainan District and Kejia District which are named from the Chinese races. Hoi An has been declared as a UNESCO World Heritage site in December 1999 for it preserves and restores most of its ancient architecture.
For tourists, the most relaxing thing is that Hoi An Old Town is small enough for them to get around on foot and there is no traffic problem. Another way to discover this beautiful town is by bicycle. Rent a bike and get around in the town leisurely and slowly. You can find many old shops including countless tailors, souvenir shops, art galleries, restaurants and cafés.
2. My Son Sanctuary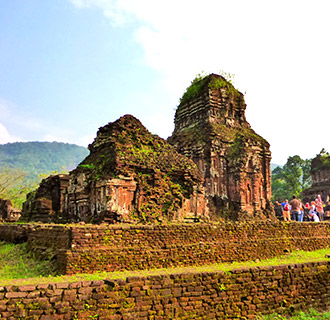 My Son sancturary is 2nd tourist place in Hoi An attractions. As another UNESCO World Heritage Site in Vietnam, My Son Hindu Sanctuary is a architectural complex reflecting the ancient Champa civilization. My Son is the most important sacred land to Champa and all the temples and towers are built by every king of Champa to show their respect to their Hindu gods and goddesses.
After such a long time, this comlext was destroyed by time and wars badly. However, the majority of the central complex survived from the bombs and wars. And parts of the ruins have been rebuilt recent years. The usage of the red bricks and sandstone is the most impressive.
Opening Hours: All year round. The best time to visit is early in the morning before it gets too hot and when it is not too busy.
Location: In a small valley in Duy Tan Commune, Duy Xuyen District of Quang Nam Province (about 70km southwest of Danang and 40km from Hoi An)
3. Cua Dai Beach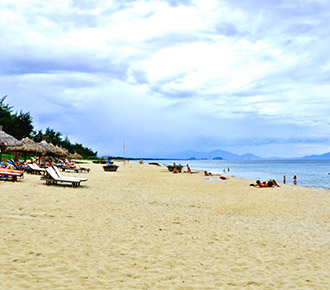 Cua Dai is 3rd tourist place for Hoi An Attractions. Cua Dai means large sea port in Vietnam which is truly large enough with beach stretches more than 3000 miles. The water is very clear and the beach sands are very snow-white with moderate slopes and tropically blue waves, which makes it the perfect place to swim and row in the sea. Visitors love to have some fun here to feel the cool air and to experience Vietnam's most stunning coastal shore after they strolling the Hoi An Town.
Don't worry about the sunshine for there are bungalows, water sports with deckchairs, parasols and a line of trees helping you hide from the sun. It will be lively on the weekend while quiet during the week. It is nice to walk on the soft sands with foot bare or just have a nap on the hammock, which will calm you down and show you more serenity.
4. Japanese Covered Bridge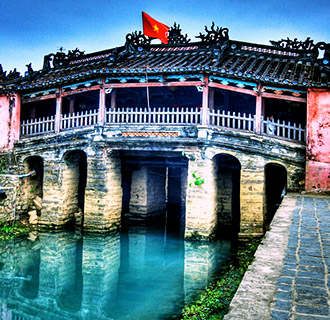 The beautiful Japanese Covered Brige in HoiAn was first built by Japanese in order to reach the Chinese quarters across the water in the 1590s. It is guard by the sculptures of two dogs and two monkeys on either side. One story said that many Japan's emperors were born in the years of the dog and monkey and another said that the construction of the bridge is started in the year of monkey and finished in the year of dog.
In 1986, the bridge underwent renovation and its original arched shape was restored. There is a temple on the north side of the bridge dedicated to the Taoist God of weather where locals often come to pray for the avoidance of earthquake.
Location: The bridge is located at the west end of Tran Phu Street in Hoi An and is easily reached from the town centre.
Social Share